The young witch Charlotte (when she was even younger) went to a tea party with her grandmother Marilyn. There she met all the other witches in the world for the first time. However, the party was not going on very well...Would Charlotte enjoy herself and make some new friends, or would the tea party be a real mass? 
Currently being developed in RPG Maker MV, this game will feature original art and soundtracks, quests, collectibles and multiple endings. It is the prequel of Trick & Treat
Characters
Edit
Charlotte
Edit
The protagonist.

A gentle and kind-hearted girl. An (obscure) artist.
The first friend of Charlotte.

Charlotte's grandmother. Maybe it's a little strange of a witch to get properly married and enjoy her family life. Cheerful and loves playing tricks.

The party holder, who invited everyone. Is it really a good idea to gather all the witches under one roof...? A very beautiful and mature lady, but don't make her angry. She is about the same age of Marilyn and they have been friends for ages.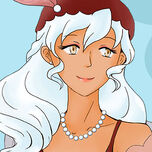 It seemed that nobody knew her before the tea party...Why was she there? She is a very nice and polite guest. Loves to add a spicy taste to sweets.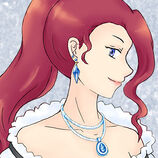 Evangeline
Edit
She was born in a village covered with snow. Gets angry very easily, and her attack is powerful. Human-hater.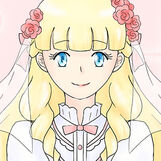 Mirabell
Edit
A very shy sweetheart who loves to collect wedding dresses.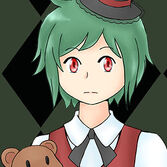 A girl who plays puppet shows with her dolls and teddy bears.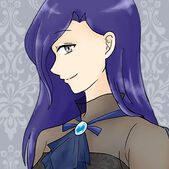 Stephanie
Edit
A silent witch. She loves music, and has some fans among the girls.
Community content is available under
CC-BY-SA
unless otherwise noted.